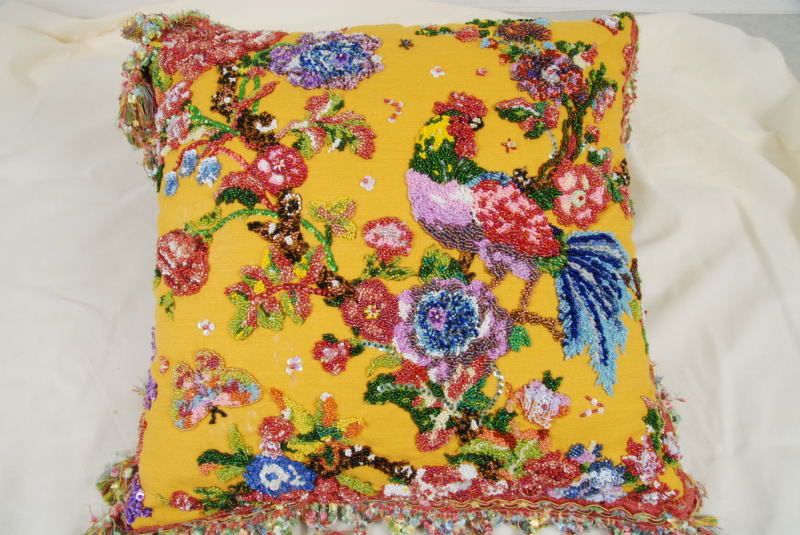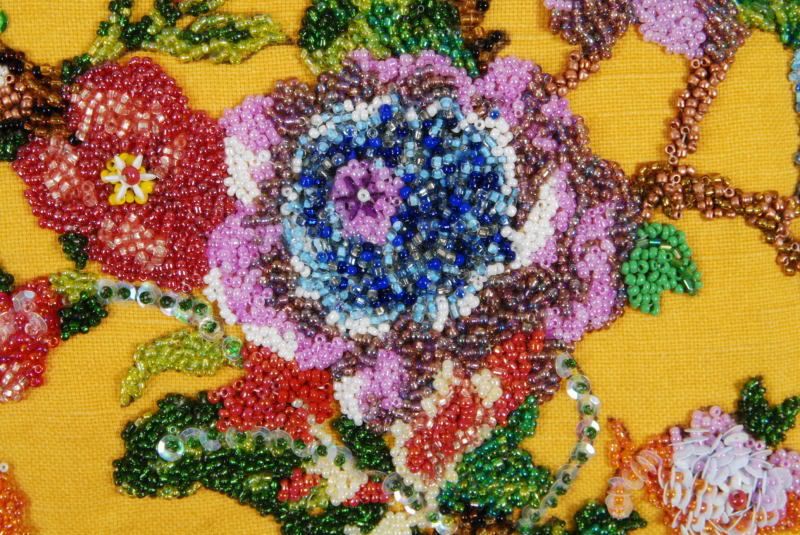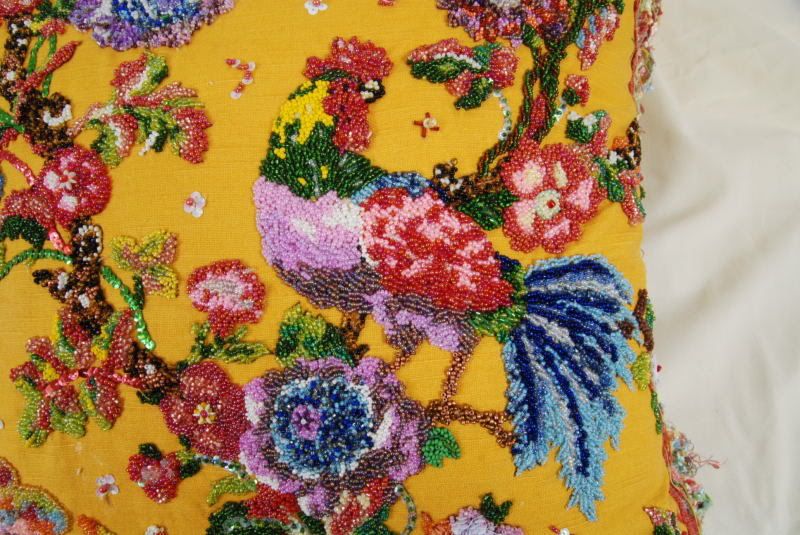 PLEASE NOTE:  WE INVITE YOUR COMMENTS ON THIS POST…CLICK THE SUBJECT LINE TO OPEN COMMENT WINDOW.
We are associated with one of the best 'bead artist's " around.  She makes Hand Beaded pillows, every bead is sewn on individually and they are spectacular.  It takes about 4 months for one pillow to be completed.Well, we got two of her latest creations the other day and I just cant get over how unbelievably gorgeous they are.   She provides a large un-named NY shop with them and they are selling for over $2100.00 each.  A lot of dough so thankfully we are able to sell them for less but she's 81 or 82 now (she doesn't remember which) and who knows how many  more of these gems we are going to be able to acquire.
The vibrancy of the beads is like a piece of art, chocolate hands ……….my kids in particular, stay away!